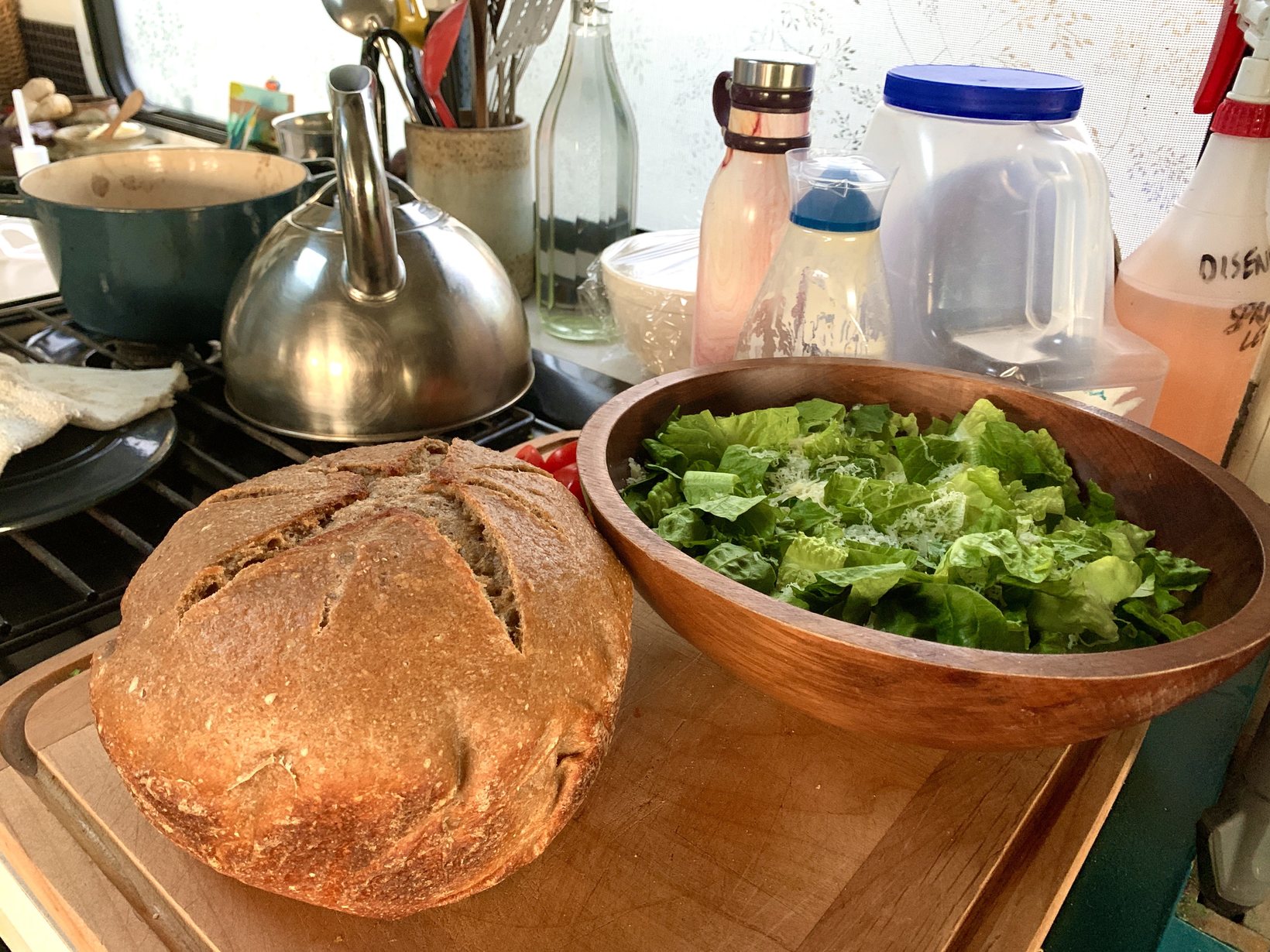 Firewood and Food
When you live on a beach, off-grid, you can never have too much firewood. And, anywhere, at any time, you can never have too much food.
So yesterday was exemplary. Beautifully sunny and warm (finally), it was a perfect day to get out the chainsaw and buck up a couple of old-growth trees that had crashed in the winter. We get quite the selection out here. Cedar - red and yellow, hemlock, fir and spruce, the winter storms take their toll and provide us with heat and summertime camping pastimes. There's also a number of logs that get washed right up onto the campground sites that need to be bucked up. The power of the waves in the winter (and spring) is awesome.
So, out I was, traipsing through the bush and salal, fully decked out in faller's gear (you can't be too careful -according to Bill, my ex-logger friend who has seen it all and doesn't hesitate to remind me of the perils of chainsaws) to harvest a particularly huge hemlock.
All enthusiastic, I set about sharpening my saw, fueling up and start slicing off slabs of wood. 26 slabs of 30" rounds! Bam! I stand back and admire my handiwork. No lost limbs, cuts or poked out eyes - as are so common, according to Bill.
And then I turned around to see just how far I had trekked to obtain this wonderful bounty.
30 meters.... over fallen logs, salal and up a substantial incline. Now I'm sure there are a lot of people who would not think much of this. I, on the other hand, quickly calculate what I had tackled. 26 trips, back and forth, 30 meters each way, carrying 40 pound slabs of wood... 3/4 of a Kilometer carrying 40lbs, 3/4 of a kilometer stumbling back. Who needs the gym?
Got it done, not feeling too sore today. Excellent!
Danielle, amazingly, spent her time deciphering the websites and application forms of our government to help us financially survive this crisis. My hardhat goes off to her and others who wade head deep in this bureaucratic maze. And, she made the most delicious whole wheat sourdough loaf. Her sourdough starter dates back to a time when our kids were babies and she was the poor wife of a non-present restaurant chef. Her starter is almost 30 years old. But that's another story.
Thanks for reading....