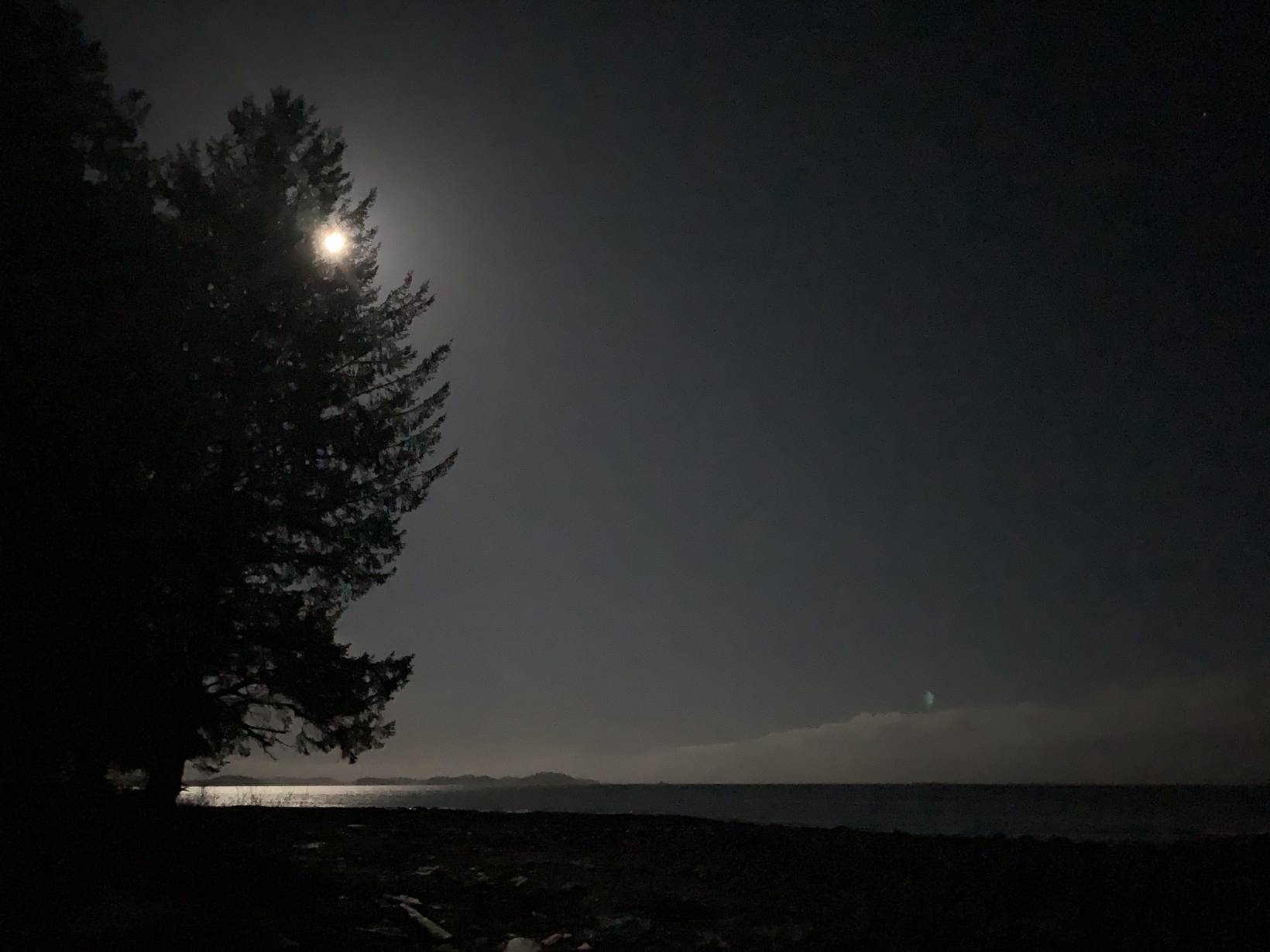 Twas a Lonely Full Moon
I was so looking forward to the wolves howling. We've heard them before during the clear, spring nights - some right down at the beach, but I guess they're isolating themselves too.
Standing out on the deck looking over the ocean with the full moon lighting up everything, I really felt the overwhelming sensation of isolation. It's soooo quiet! And even though you really don't want to be out in the dark with wolves howling close by, I missed them.
After yesterday's chore of dumping the tanks - everything went well, no shit was spilled - Curtis and I slapped the new roof on one of the cabins and I cleaned the chimney of our cute little wood stove. Danielle baked a beautiful loaf of whole wheat sourdough and chopped a load of tiny logs for our said tiny wood stove. Downright pioneering we are!
Keeping busy. Our whole purpose out here is to be getting all geared up for our rockin' summer glamping business. By now we'd normally be looking at setting up the tents, cleaning up the beach, building beach fire pits, power washing the outhouses and firing up the hot water showers. We have a weekend with family and friends in the first week of May where we all camp out and have our annual bbq extravaganza - something that will have to wait this year.
But we wait. We ordered new tents this year - which are on hold until....as long as possible. And even though the weather is beautiful but cold, the incentive to get out there and get at it is not so imperative.
It's very surreal being out here while reading about the rest of Canada/ the world. Be safe and healthy out there. We worry about where we will be in 6 months and we worry about all our family and friends. Standing out in the deafening quiet it seems overwhelming.
And then the full moon came out! Thanks for reading