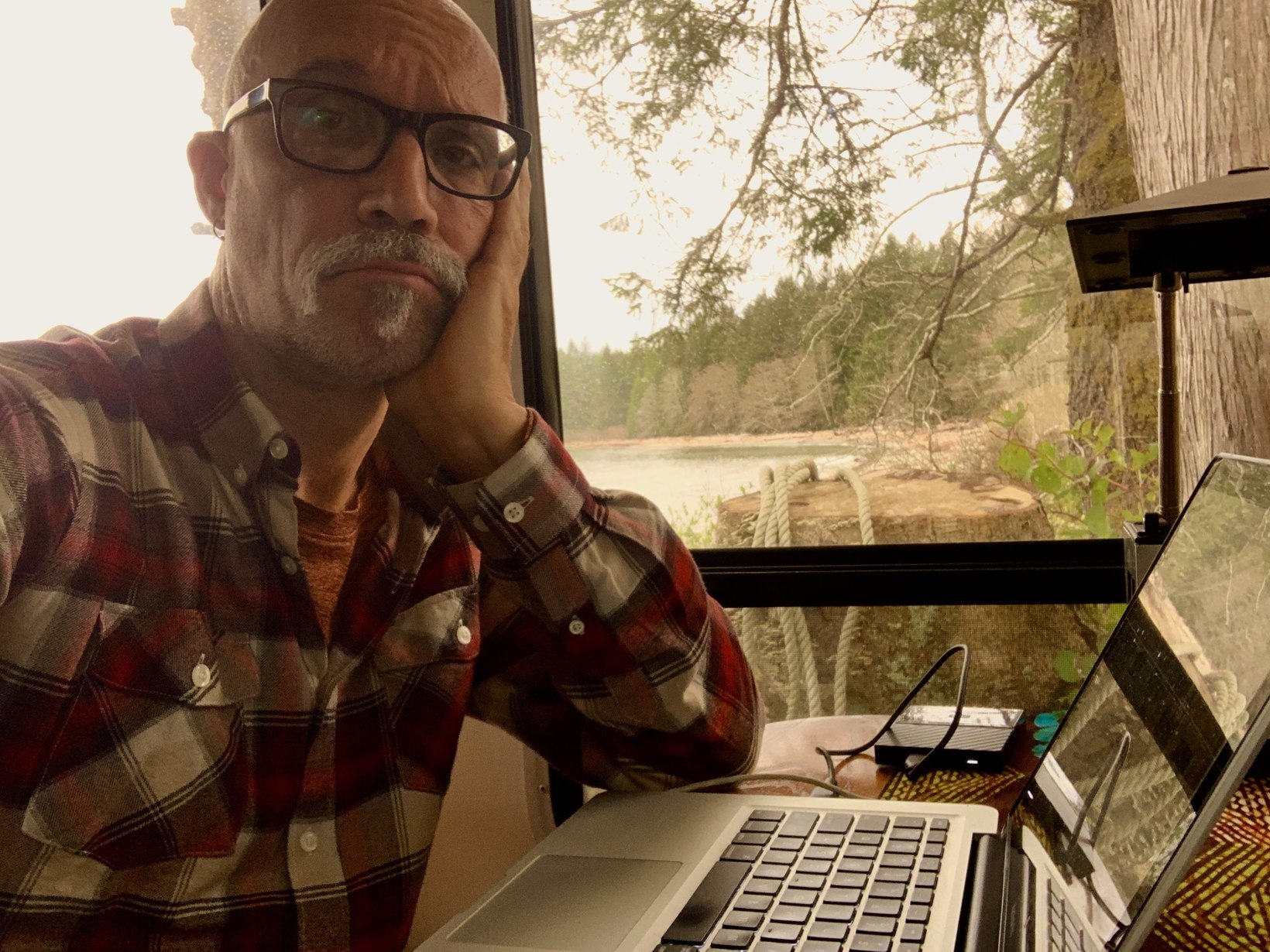 Will This Be A Daily Thing...?
So, after isolating ourselves out here at Mussel Beach for 3 weeks, Danielle, Jazzy and I ventured out to the east side of the island to return our lovely granddaughter to her parents, clean and sanitize our home and do a little restocking before returning to our little section of paradise.
Like....only a LITTLE stressful....
Although we've always felt the news centered around fear-mongering, we've stayed current and followed the safety protocols put into place by the 'higher-ups'. But depending on where you go, those protocols seem to be open to interpretation. Costco was great, as was No Frills. Walmart has no clue as to what is going on and a lot of people wandering around seem to be hit and miss - some cross the street when passing others, and some side right up to you in order to chat. My god, get me away from people...
We're back at the beach now, trying to plan on our summer business (if there is any, seems to be changing day to day) and we're doing the things that help us look forward.
And now we come to this post's point.
I'm hoping to start writing a daily thing. Don't know why, don't know if anyone cares, but it's something to do during my morning coffee and to maybe reflect on what is important right now.
Yesterday, we parked Barrie the Bigfoot in its summer home - all newly cleared, seeded and trimmed. Today is Lemondrop's turn. Site 18 is the new waterfront home for both. As all the sites, they have beautiful views and privacy from their neighbors. We are excited when we are building and creating new things...
I'll post some more photos as the lot develops! Thanks for reading...