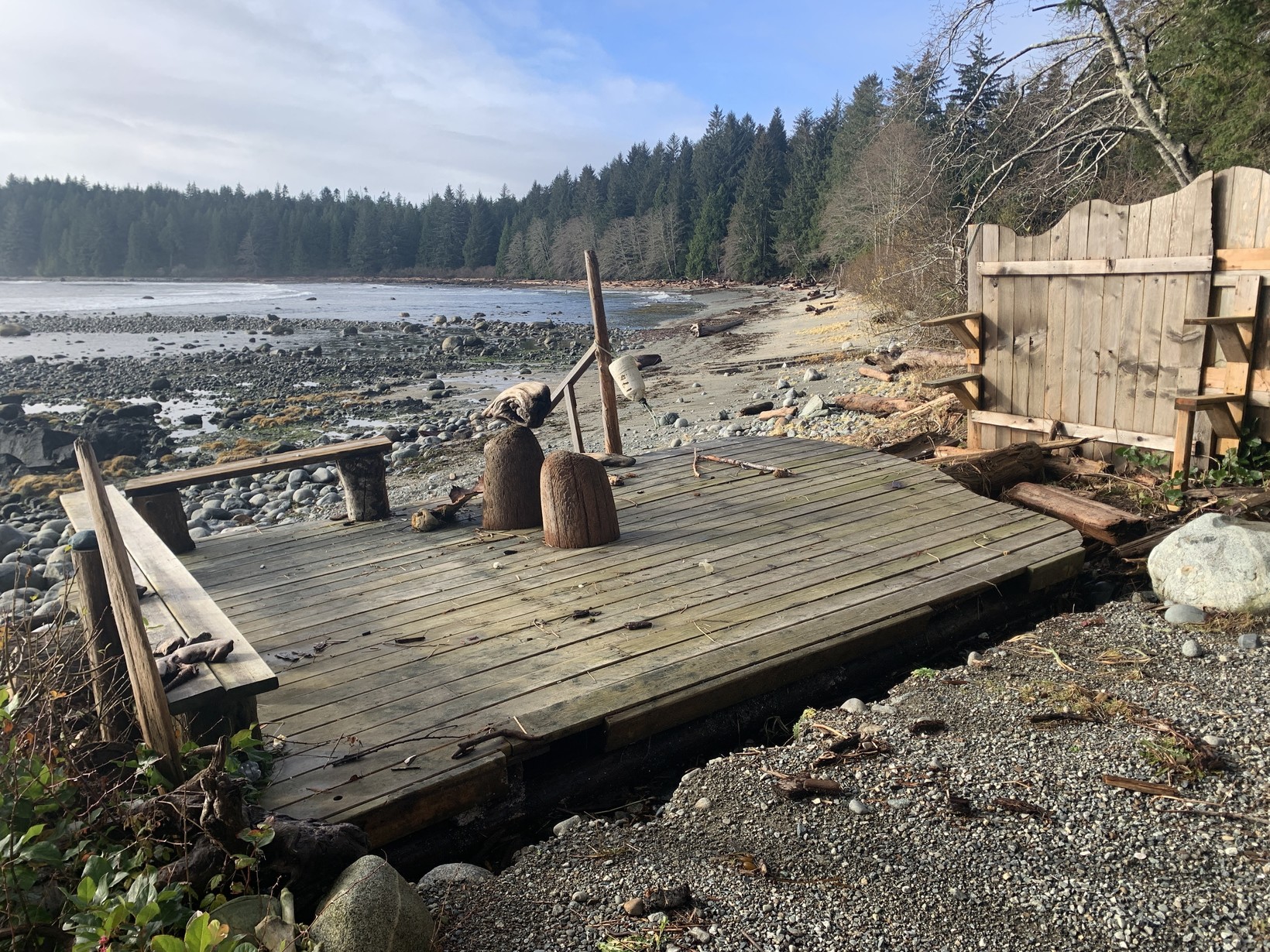 Winter Storms and Firewood!
Whew! its January.
For obvious reasons, we are so glad to be free of 2020 and are cautiously optimistic about 2021.
For those of you who have been following us (lucky you!) we usually are exploring the never regions of the world during the wintertime, soaking up some sun, checking out local foods, meeting new friends, and generally adventuring some third world country...
This winter, well, we are avoiding doing pretty much anything besides staying in our bubble and trying not to get too fat or lazy... Having said that, we had a marvelous Christmas! Contrary to our mandate, we ate, and ate, and ate, and drank... sound familiar? Well, I'm sure it is and we won't spend too much time talking about that.
We're staying out at Mussel Beach with Lori and Curtis (Mussel Beach Private Getaway) house sitting and trying to get ahead in preparing for next season. Last fall we purchased a new trailer, Ben The Kodiak, that we are gutting and fixing up to rent in place of Lemondrop. Lemondrop is a beautiful camper that we refinished in 2019 and rented out for a season, but it proved to be a little cramped for glamping, so we are selling that and introducing Ben. Lord knows we don't want to be sitting still. Ben is our winter project and is coming along nicely!
Our sites need continuous maintenance. As you might have noticed in the cover photo, our deck went for a little swim. The waves are huge here in the winter. during a full moon in November, a king tide came in, picked our deck up, moved it a few feet to the right, and set it down. On the next tide, it came back in, picked it up again, and placed it back from where it came. Not quite exactly, but close. It's quite something to watch. Our deck has been through 6 winters, so it has lasted well, and it's nothing that a good tow rope and jacks can't fix. I've learned a lot of redneck tricks since being a chef, six years ago...
Firewood. Danielle and Lori are constantly laughing at Curtis and me. We scour the beach constantly looking for logs that have been tossed up. Watching logs that are 40+ feet being tossed around in the surf like matchsticks is humbling. We'll find these logs - beautiful firs, hemlocks, and cedars and we'll lay claim to them based on whose sites they are bedded in. When we go back to haul them up from the beach, they are no longer there... Firewood is precious and a huge amount of work, but when you capture one of those beauties, it's priceless!
Right now, we are waiting out a massive storm with 100+ mm of rain, 20-foot waves, and winds that blow 100-foot cedars over enough to snap them. The eagles are sitting in their nest squawking up a storm. I can only imagine what they're yelling...
2021, bring it on. We have our firewood, our tents, trailers (Barrie and Ben) and we are going to safely maintain our distances right into summer!
Stay safe, healthy and positive! We're thinking about all of you!
Thanks for reading...