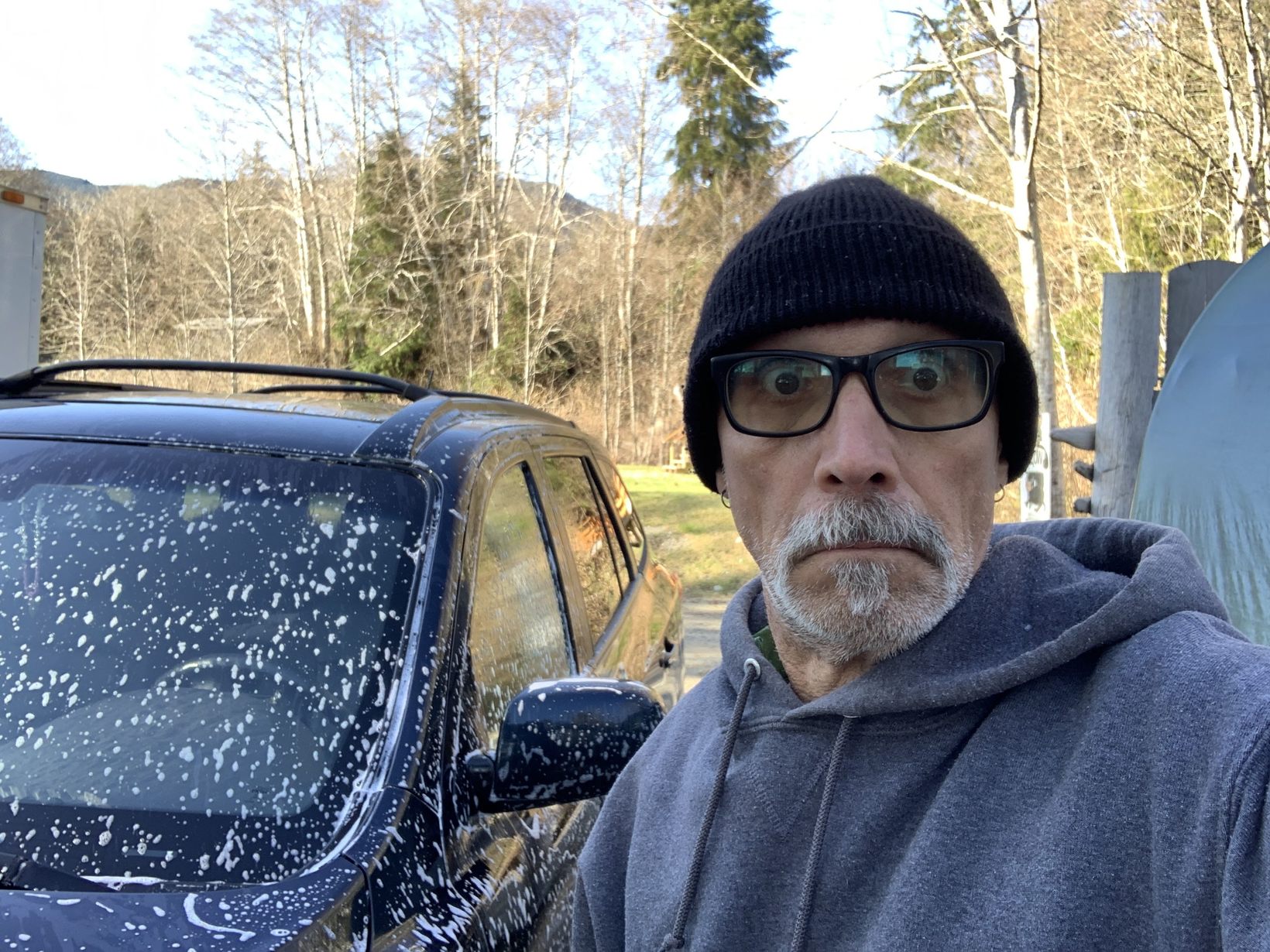 Yup, Gotta Dump the tanks...
Blub Blub.
Oh shit - literally. This is our toilet's way of telling me it's full and needs to be dumped. Right about the same time our kitchen sink no longer wants to swallow what we are feeding it....
Not a big deal, really, but a process of driving up to the top of the property to get the transport tank (hidden from view as we really don't poop), hooking up the macerator pump (to liquify all the lumps, paper and hair - more about that later...) and streaming all the waste into the tank to be transported to the Sani-dump. The common comment being "it's a shitty job, but somebody has to do it..."
Our trailer is a 1998 Alpenlite fifth wheel, rear living, 30-foot beauty. We've had her for 4 years and modified it to be our wonderful tiny home. Windows all the way around and built incredibly well. We really lucked out finding her. For some reason, she came equipped with a bum gun.
For those of you not familiar with a bum gun, they are spray guns similar to those that you find on the side kitchen sinks. Very common in Asia and Africa, where its hard to find toilet paper, you use these guns to wash our parts used to go to the bathroom - hence the name...
For a lot of people, they are hard to come to terms with, but once you are used to them, its hard to go back to toilet paper. Which, when it comes to emptying the tanks and using the macerator pump, it is a blessing.
Our Camper, Lemondrop, and our Bigfoot trailer, Barrie, have full bathrooms that we blocked off. We started renting them with the toilet included, but it didn't take long to realize that people don't understand the concept of conserving TP and the issue it causes when you stuff wad after wad down the drain. Each camper has water to wash and an outhouse right across the lane, so we felt that was good. No complaints yet!
The macerator, or poop gobbler, really complains when it gets 'bogged' down with paper, and hair is no picnic. I'm always giving Danielle a hard time about hair in the drains. Try taking a macerator pump apart and manually picky hair out of the blades. Mmmmmm, yummy!
So that's my job for the day. I managed to get the car and truck washed yesterday, which was important. Just because we live off-grid and see nobody generally, doesn't' mean we have to live totally uncivilly, now does it?
Thanks for reading....